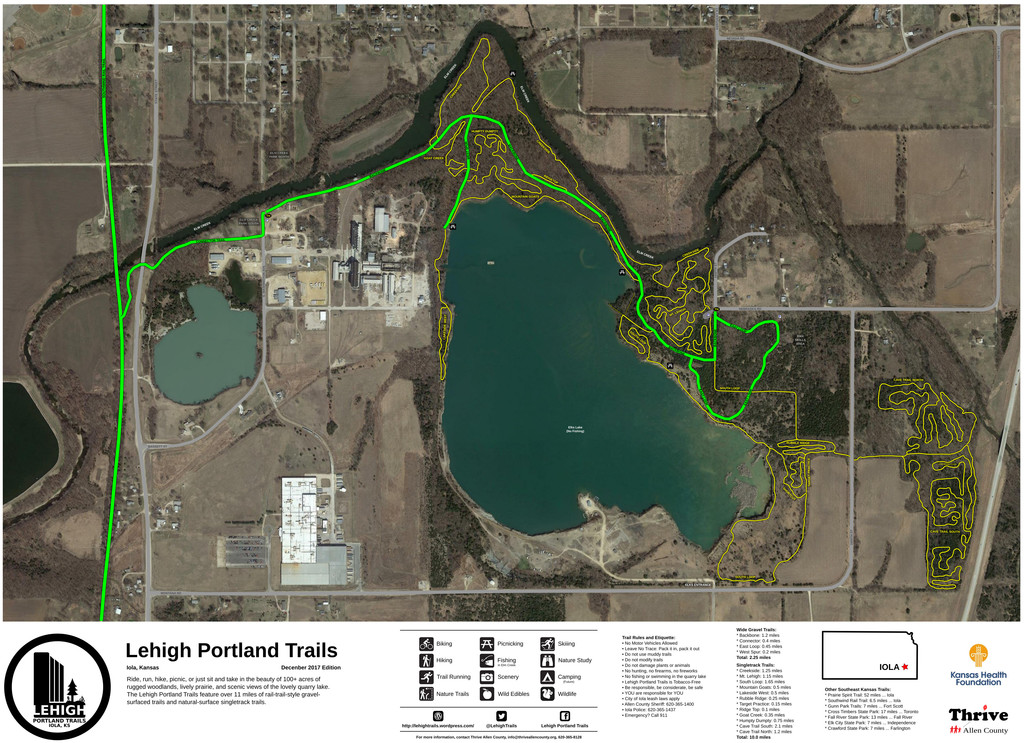 The Lehigh Portland Trails map provides an overview of the trail system. The wide gravel trails are shown in green, while the singletrack trails are shown in yellow. The trailheads are designated with "TH" symbols.
For better detail, refer to the large map image or the PDF map.
Also, be sure to check out the Lehigh Portland Trails Interactive Map.
Trail Detail Maps and Photo Tours
The following links provide detailed trail maps, as well as photos, allowing you to take a virtual tour of the trails.
Wide Gravel Trail Maps and Photo Tours
Singletrack Trail Maps and Photo Tours
Natural Features
Additional Online Maps
The Lehigh Portland Trails are also listed at a number of online mapping sites, many of which include smartphone apps that you can carry with you on the trails: